What's so great about us? Glad you asked!
JAYEBIRD was born out of a love for style, need for function, and desire to inspire more women to get into the game.
At JAYEBIRD, we bring you: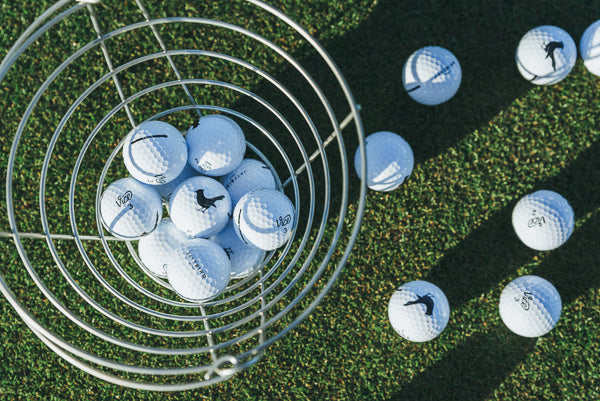 Functional Style.
We don't chase trends. We take our time to thoughtfully design timeless styles that function for golf and are fun to wear. We encourage you to mix and match tops and bottoms to make your very own collection.
Comfort.
We believe looking your best should not come at the cost of comfort. We take special care to tailor each style to fit and flatter a woman's body using the most comfortable performance fabrics available.
Better Materials.
Better performing, better construction, and better for the environment. Our fabrics are eco-certified and offer sun protection, breathability, moisture wicking, wrinkle resistance, and anti-pilling properties.
Meet our founder, Katie Byrnes.
I grew up playing every sport I could, but golf was always my favorite. I've known from my first tee time that women's golf apparel was lacking, and even worse, it was keeping women from stepping onto the green! I wanted pieces that would fit course dress codes while allowing me to play and look my best.
Thus, JAYEBIRD was born out of a love for style, a need for function and a desire to inspire more women to get into the game.
Golf is a social game, and I think fashion plays a huge role in getting women interested in the sport. Men wear their golf clothes everywhere: to the office, to dinner, on vacation. I wanted this same practicality for me and every other woman I met on the green! I hope Jayebird helps you approach the game in apparel you love, created to perform on the golf course while looking good enough to wear everywhere else.
The making of Jayebird Golf
When I moved to Hong Kong in 2018 I had immediate access to so many manufacturing options, I started dreaming of a line of clothing that would fill the gaps I saw in the industry. I wanted to create the kind of sportswear I'd been searching for: pieces that moved effortlessly with me throughout my game and looked good enough to leave the course and go about my day without changing in between.
We work directly with our pattern makers, suppliers and factories to bring each design to life. I personally test, tweak, and play in every piece we produce. If I wouldn't wear it proudly, it's back to the drawing board! The fit, function, and quality of every item has my enthusiastic thumbs up before becoming available to purchase.
Jayebird believes in beautiful details that function for golf. This includes pockets (of course!), silicon waistbands that keep your shirt tucked, collar buttons, and undershorts made from smoothing, sculpting fabric.
Jayebird has flown the world to source the best: high-end European fabrics, silicon from Japan, labels created in Sweden, and sustainable buttons from Hong Kong. No shortcuts in our shop!
You'll feel the difference at first wear with fabric that offers UV protection, 4-way stretch, wrinkle resistant, anti-pilling, moisture wicking, and totally breathable. Go on, golf all summer long!
Your Jayebird pieces are as good for the environment as they are for your wardrobe. We utilize manufacturing processes and the height of technology to cut down on water, energy, and chemical consumption as well as waste and carbon emissions. This is not fast fashion; we've created classics to last for seasons to come.
I hope that your JAYEBIRD makes you feel as good you look!